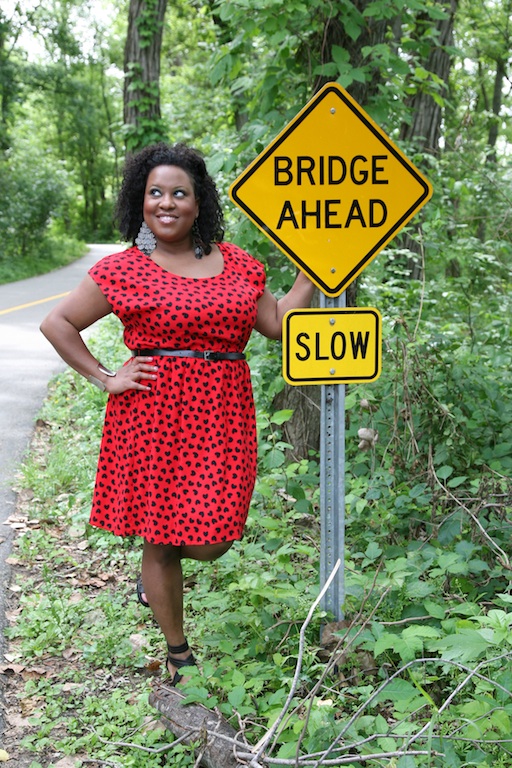 Hi there! My name is Danyelle Little, and I am a mother, a blogger, a writer, an author, a speaker, and a go-getter. I first started blogging in 2008 when I penned a personal  journal, and in 2009, I started a lifestyle blog called TheCubicleChick.com, focusing on work/life balance, kids and family, technology, pop culture, entertainment, fashion, and more. The site blossomed into a community of Cubes and Dudes who appreciated my quirky writing style and variety of content, and boasts 50,000 plus readers monthly.
Through TheCubicleChick.com, I became a fixture in the mom blogging and lifestyle blogging community in the Midwest. I have been featured in Glamour magazine (August 2011 issue), St. Louis Post Dispatch, STLToday.com, Wall Street Journal, CNN.com, and a bevy of other popular websites and publications.
In addition to writing for my site, I also freelance, and I have had the pleasure of having my articles appear in the Young Black Professionals Guide, Black and Married with Children, Build a Bear Workshop Blog, Avenue 1, and St. Louis Kids' Smart Parenting Blog, just to name a few.
Alongside blogging and writing, I enjoy working with brands as a Brand Ambassador and spokesperson. Brands such as Toyota, Build a Bear Workshop, Verizon, and T-mobile are all entities that I have worked with on campaigns and brand awareness.
As a speaker, I have presented an numerous events, conferences, and workshops, including a panel called From Side Hustle to Full-Time Career which was featured at the 2011 Blogging While Brown Conference held in Los Angeles. Empowering others with information and tools is what I most like to do, and I love spreading positive messages and helping others achieve their dreams.
In a few short years, I have went from working in an office as a Cubicle Chick to being a professional blogger. I love what I do and I love helping others.
I am just getting started!